2014.08.23 Eric Mun & Jung Yumi Filming Discovery of Romance
Source: original owner + Shinhwa DC +SERA216
2014.08.23 Shinhwa Eric Mun Nominated for The ALS Ice Bucket Challenge
Eric is just nominated for the ALS Ice Bucket Challenge by Park Jaycee.  Hyesung is also nominated today by Click-B's Kim Sang Hyuk and Minwoo was nominated 2 days ago by Dancing 9's Kim Myung Kyu.
Rough recap of what Parck Jaycee said:  Football commentator Kim Dong Wan nominated him for the challenge and he rejected it but another football player nominated him so he did.  After completing the challenge, Jaycee nominates another football player, Shinhwa Eric & Verbal Jint. (via Sumi13 for the translation)
Watch Jaycee's nomination video HERE
Credit: Park Jaycee FB + SH_03241127 + WaeRic_D
"An Acquainted Guy" named Kang Tae Ha
aptly fit! :p
[SUPPORT] FUNDRAISING FOR ERIC MUN & DISCOVERY OF ROMANCE DRAMA

Fundraising for another round of support for Eric & the drama.  It's probably foods, snacks & drink related.  Hope you can help out regardless the amount.  Thank you all so much for supporting

Please note, deadline for EveryEric (2nd pic) is just a couple days away.


By UBEric: (Paypal: uberic0216@gmail.com)



By EveryEric: (Paypal: everyeric216@gmail.com)


Another quality rom-com headed your way! I'm happy to say that we've got some crackling chemistry and some fun-filled times to keep us company. Discovery of Romance takes a fresh spin on the "exes meet again" storyline and has some great potential with its formatting, which definitely stood out in this episode. I'm already in love with the characters and the story, which is a good sign this early on. I am sure this show will bring some lovely, romantic, and hilarious goods.


EPISODE 2: "Will you break up with him and come back to me?"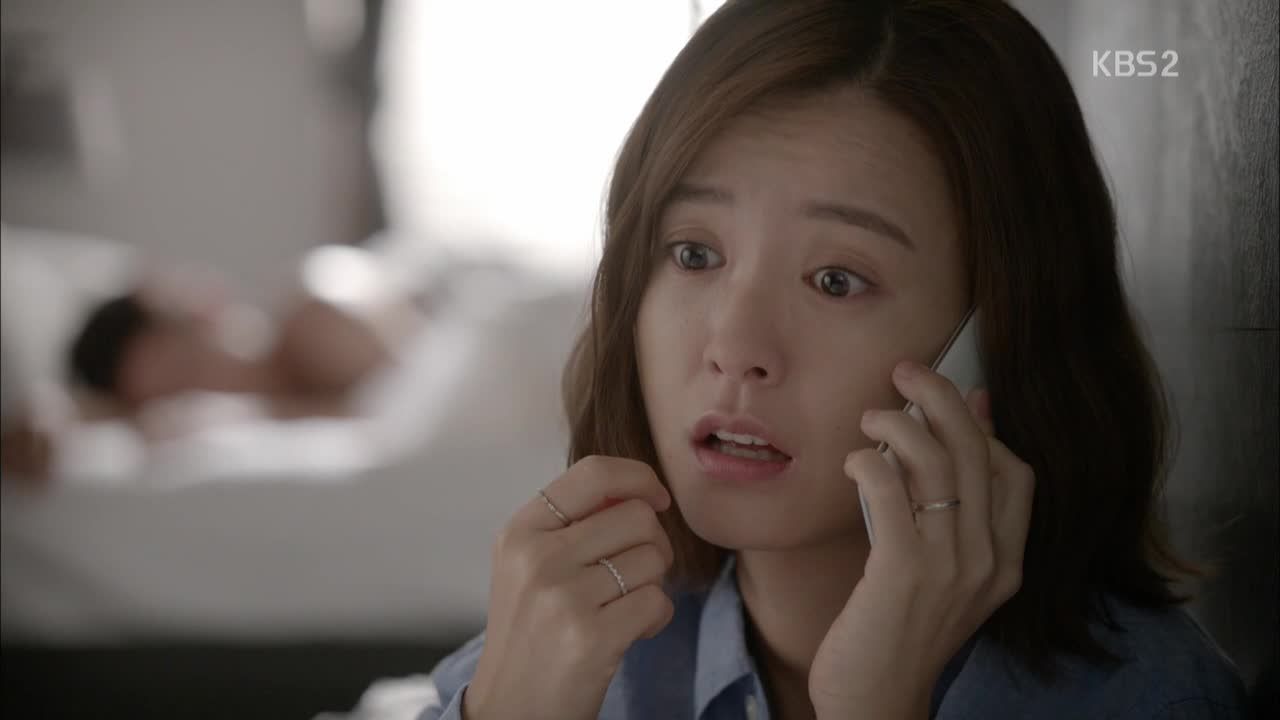 We start off with a devastated Yeo-reum, who's failed at every single attempt to lie to her boyfriend Ha-jin about where she was last night. She eventually gives up and tells him that she'll explain everything afterwards. She hangs up and looks back at the bed where she slept, next to her ex-boyfriend Tae-ha. They make eye contact, and she wonders what the heck happened to them last night.

Back in her clothes, Yeo-rum asks Tae-ha what happened. How did they end up sleeping in the same bed? Casually making coffee, Tae-ha asks if she doesn't remember anything. "You seemed to be having a good time. It's a shame you don't remember. I liked it… last night." She reacts to his vagueness with a worried look.

Over at Yeo-reum's house, Mom calls the three friends into the house and heads in. Outside, Sol blames Ha-jin for going out on the blind date, as Yeo-reum is sure to have drowned her sorrows drinking the night away and passed out somewhere. She even did that last year during her dad's memorial day. Sol angrily walks into the house, and Joon-ho follows, lamenting that today will be Ha-jin's memorial day.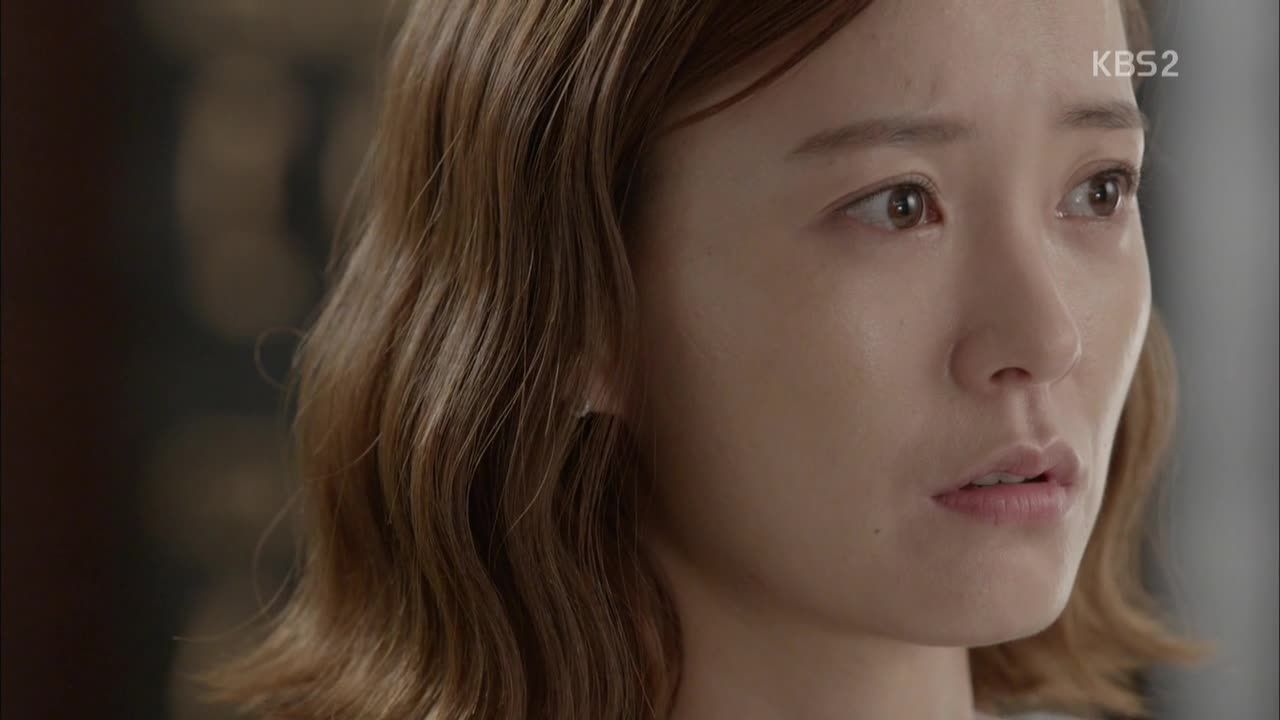 Yeo-reum tries to clarify if they actually slept together last night, but Tae-ha doesn't help. He seems amused and tells her that since she has a boyfriend, it's better for her to not remember and just believe that nothing happened. Yeo-reum's convinced that he's bluffing and nothing actually happened. Tae-ha smiles at how she's getting so worked up about this and tells her that it's going to be hard to send her back to her boyfriend.

Yeo-reum points out that he had ways to get her home last night, but Tae-ha gives her an unexpected reply. "I didn't want to send you home. I wanted to stay with you for a day. Because once in a while, I thought of you."


Read the rest » HERE «





2014.08.21 Eric Mun & Jung Yumi Filming in Yeohwado Island
The post just came out today but the photos are dated AUG.12.  It was at a resort in Yeohwado Island.  In the 2nd episode, on the train to Jinju, Tae Ha (Eric) told Yeoreum (Yumi) he's going to Yeohwado before heading back to Seoul.  This must be it.
Discovery of Romance Best Moment of the week - Vol.1

Yup… after i think of how can my pace of capturing and tuning catch up with the airing of the drama.. answers somehow will be hard when my school starts… But as i really want to do sth to memorial for the drama~ then i think of this… BEST MOMENT OF THE WEEK Gif Challenge…

Yay~ choosing 9 scenes out of each two episodes are quite hard… lol many of them are really good but i can only post 9 for each vol in this challenge~

Life is a journey of challenges and difficulties~ New Challenges now set up for SIL the explorer…

**Enjoy**

140821